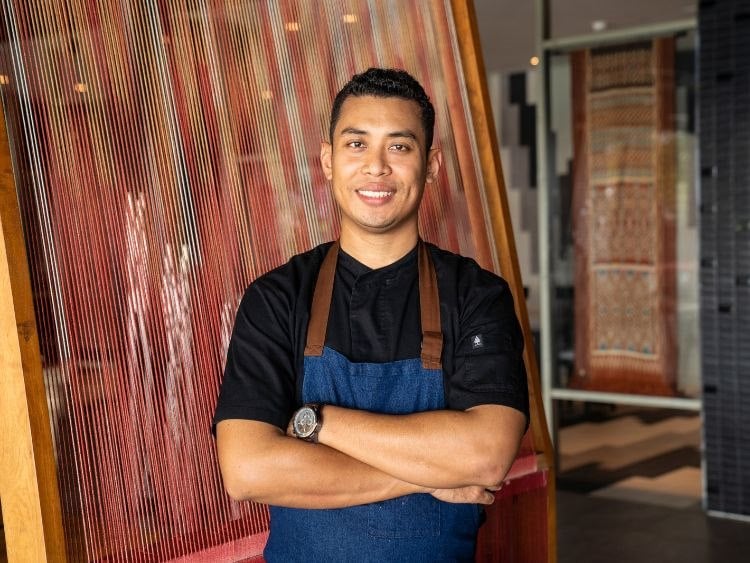 CHEF WISNU ADIYATMA
A native Indonesian, Chef Wisnu was born and grew up in Bali, Indonesia. Raised in a family with a culinary passion, a wide range of cooking ingredients has been part of his life since childhood. Through his experience in the kitchen, Chef Wisnu has created some iconic dishes that now become the signatures of Double Ikat, such as Babi Guling and Bebek Betutu.
Awarded as Best Kitchen Manager during FHT Salon Culinarie Challenge in 2018, Chef Wisnu built his signature cooking style by harmoniously incorporating modern and classic elements in his cooking techniques and food presentation. During his spare time, Chef Wisnu loves to travel around to search for traditional and unique local delights that will give him more cooking inspiration.
He is inspired by his family and whips up dishes based on time-honored recipes and experiences handed down from previous generations of chefs.
"Indonesian cuisine, with its complex flavors, thrives using fresh ingredients cultivated on the fertile soil of the nation. At Double Ikat, we cook only with the freshest, locally sourced ingredients to ensure its quality. Every dish is prepared using timeless recipes with a modern, contemporary approach that will be the star of your culinary experience."